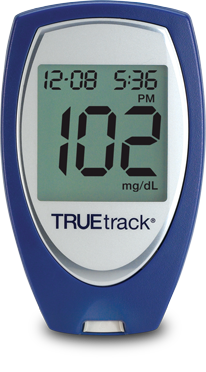 TRUE Accuracy
TRUEtrack Blood Glucose Meters are discontinued and Test Strips are available for a limited time while supplies last.
However, if you are ready for a new meter system, consider switching to any of our TRUE METRIX Blood Glucose Meter Systems, designed to help people confidently and accurately manage diabetes in a way that best fits their individual lifestyle. Please visit our Where to Buy page or contact your favorite place of purchase for availability.
TRUEtrack® Self Monitoring Blood Glucose Meter
Learn how to set up the TRUEtrack® Blood Glucose Monitoring System< for fast, accurate and easy blood glucose testing .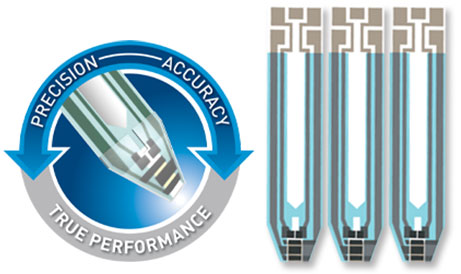 TRUEtrack® Test Strips
TRUEtrack® test strips feature our patented TRUEfill® technology with a beveled tip allowing for greater sampling precision and first-test success.
WARNING!
NEVER reuse Test Strips. NEVER wipe Test Strips with water, alcohol or any cleaner. DO NOT attempt to remove blood or control sample from Test Strips or clean Test Strips and reuse. Reuse of Test Strips will cause inaccurate results.